If a stock is nearing a breakout, and you want it badly, why not just go ahead and buy it? After all, if it's going up, why not hop on board early? What is the right time to buy growth stocks?
That's often a big mistake that investors make with growth stocks, a key violation of basic investor discipline.
Growth stocks can create what seem to be perfect bases and then, as they approach the proper buy point, become nearly irresistible to those who want to get ahead of the game.
However, the breakout rules are not random. They exist because extensive computerized analysis of the greatest stock market winners in history has shown that you should buy a stock after it breaks above a buy point, not before. And deciding what the buy point should be is anything but random.
Let's take an example to understand the importance of break-outs.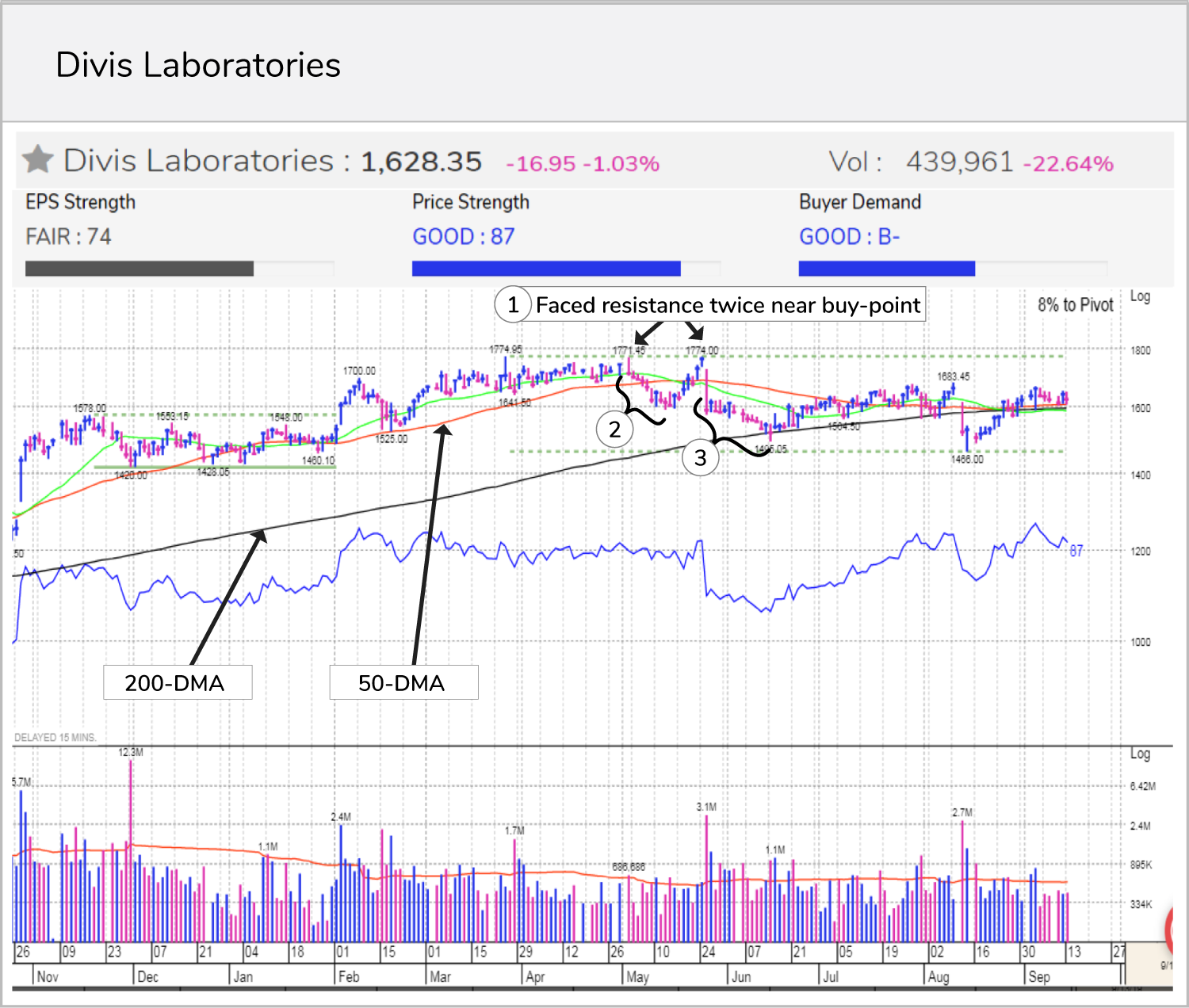 Divis Laboratories, which has fairly good ratings, formed a flat base starting April. It tried to break out from its base two times (1). However, it faced stiff resistance (~1,770 level) and fell sharply around 9% (2) and 16% (3) since then.
What went wrong? The stock had fairly good ratings. But those who bought it before it broke out of its flat base in April and May— paid a bitter price. The stock fell sharply both times. The important thing to remember is, never buy a stock out of a faulty base, whether it's a cup-with-handle, a cup-without-handle, a flat base, or a double bottom.
Disclaimer
Information contained herein is not and should not be construed as an offer, solicitation, or recommendation to buy or sell securities. It is for educational purposes only.